Winter 2020 (January 2-22, 2020)
For more detailed information about the courses and the registration process, click HERE and HERE.
FILM329D | Action, Adventure, and Spectacle Film in World Cinema
Instructor: Jason Kuo
Credits: 3
Critical study of some of the most important examples of action, adventure, and spectacle cinema from the international and transnational perspectives. Exploration of the historical, esthetic, generic, institutional, and political significance of these films.
FILM329G | One Hundred Years of Hollywood and Politics
Instructor: Saverio Giovacchini
Credits: 3
Study of the political, social, and cultural history of Hollywood, American politics, and American intellectual movements of the 20th and 21st centuries. Focus on cinema as both an apparatus (production, distribution, and exhibition) and text.
FILM341 | Filming War Zones: Representations of Wars in Iraq and Chechnya
Instructor: Valerie Anishchenkova
Credits: 3
Comparative study of ideological and cultural discourses in films and television production covering military conflicts in Iraq and Chechnya in late 20th–early 21st centuries. Materials include American, Middle Eastern, and Russian feature films and documentaries; theories of propaganda, ideology and popular culture.
Also offered as ARAB341
FILM451 | Film Noir and American Culture
Instructor: Eric Zakim
Credits: 3
Film noir embraced a certain place at a certain time—and then commented on it. The place was America; the time was the aftermath of the Second World War. These were tumultuous times—full of anxiety, fear, and the unknown, mostly the unknown of what the future would bring. If culture is the way that a society makes sense of itself to itself, then what does film noir say about America in the turbulent years of a new, post-war world? That is the basic question of this course.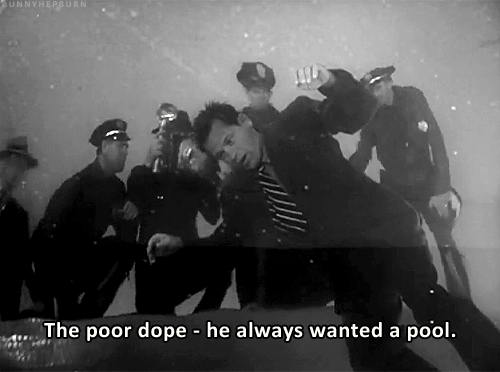 Summer 2020
For more detailed information about the courses and the registration process, click HERE and HERE.
Session 1 (June 1 – July 10)
FILM459M
Science Fiction Cinema: Masterworks
Instructor: Jason Kuo
Credits: 3
 
Session 1A (June 1 – June 19)
FILM329T
Sports in Film
Instructor: Daniel Richter
Credits: 3
This course looks at the place of film in helping to explain the historical significance of athletes in American society and across the globe. The films under study will look at sports films as contributing to the construction of national identities, race relations, memorialization, and social criticism.
 
Session 1B (June 22 – July 10)
FILM359I
The Cinema of the Coen Brothers
Instructor: Luka Arsenjuk
Credits: 3
 
Session 2 (July 13 – August 21)
FILM329M
Forbidden Films: Global Perspectives on Cinema Censorship
Instructor: Jason Kuo
Credits: 3
Consideration of some of the most important cases of film censorship in the history of cinema. Discussion of the relationship between culture and politics, morality and ideology. Viewing may include films from the United States, the Soviet Union, Britain, Italy, Canada, China, India, Japan, Germany, and France.
 
Session 2C (July 13 – July 31)
FILM342
Film Comedy
Instructor: Luka Arsenjuk
Credits: 3